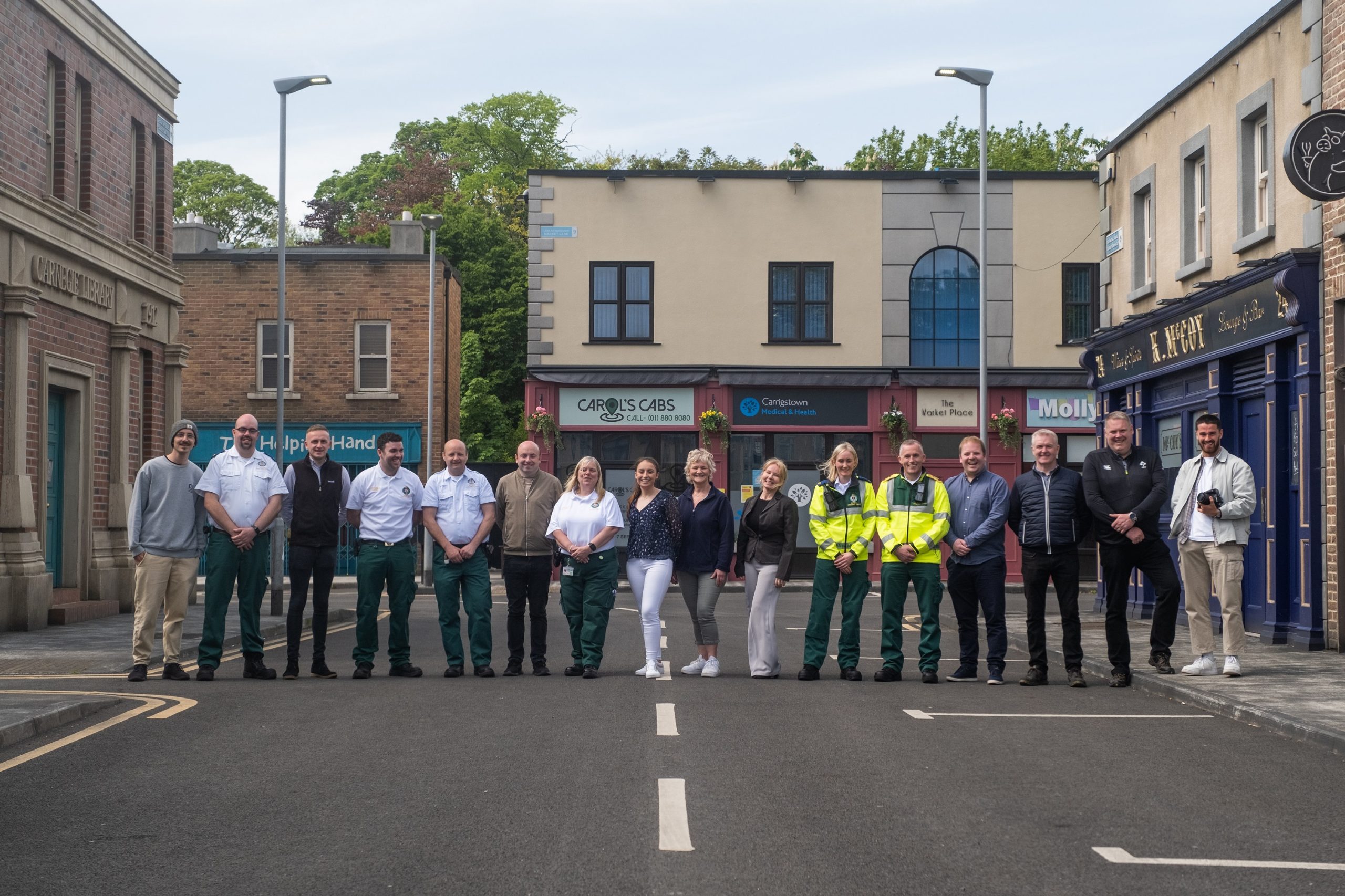 National Ambulance Service launches new national campaign for Community First Responders
The National Ambulance Service has launched ( July 13th 2022 ) a new nationwide campaign for additional volunteer Community First Responders (CFR) to support the work of the Emergency Services in local communities.
The campaign, which features a new promotional video and website, www.becomeacfr.ie , was launched by Willie Merriman, Deputy Director of the National Ambulance Service, at an event in Dunboyne Castle, Co Meath.
Community First Responders are an integral part of dealing with an emergency in the community in that they provide vital lifesaving CPR and defibrillator treatment to patients while an ambulance is on route.
Becomeacfr.ie provides a one stop shop of information for members of the public who are interested in joining or setting up a CFR programme within their local community. The idea behind the site and video production was born out of the CFR Communication Working Group, a collaboration of representatives from CFR schemes nationwide, NAS and CFR Ireland. They identified that many of the 250 linked CFR programmes around the country had one central issue, the recruitment and the retention of members, to tackle this it was agreed to provide a central hub of information which is managed by CFRs themselves with support and assistance of NAS. The site provides a central location for all information related to the CFR programmes nationwide and also provides promotional materials which can be used locally to promote schemes.
The campaign is being supported by Emma Doyle, a mother of two in her thirties who suffered a cardiac arrest two years ago in her home while feeding her new born. Emma is from Drumree, Co Meath.
Speaking at the launch Willie Merriman said: "We currently have 250 Community First Responder schemes operating in Ireland but the goal is to ensure that every patient who needs treatment across Ireland gets access to a community response so this promotional campaign forms part of this.
"I would encourage anyone interested in becoming a Community First Responder to visit www.becomeacfr.ie and get in touch. There is currently a need for additional Community First Responders right around the country and you will be given the essential training required. We would also like to see additional Community First Responder Schemes established where they are needed."
Speaking at the launch Emma Doyle said: "I was a fit and healthy person before I suffered my cardiac arrest which was totally unexpected. I am so grateful for the telephone instructions from the ambulance service which enabled my husband Damien to start CPR on me and for the speedy arrival of the ambulance and its crew.
"One moment I was holding George chatting to my mother-in-law Annmarie and the next I was gone. My mother-in-law Annmarie initially thought I had fallen and rushed to check if we were ok. It was then she realised that I had really gone. Without any warning whatsoever, I had a cardiac arrest – my heart just stopped….I had no underlying medical conditions and did not feel unwell in any way prior to the event. It is often reported in the media when sports stars, typically male, suffer a cardiac arrest but in fact it can and does happen to anyone at any time.
"I want to share my story and what I have learnt since that day in April 2020 about the importance of learning CPR and establishing Community First Responder groups in every community in Ireland."
Brigid Sinnott, Resus Manager, the Irish Heart Foundation said:
"At the Irish Heart Foundation one of our key goals is to help save lives from cardiac arrest through CPR training. The more people who know CPR the more lives we can save. By starting CPR you can double or triple a person's chances of surviving a cardiac arrest. We are delighted to be here today to support this new drive for more Community First Responders and to hear Emma's remarkable story about the amazing care she received after her cardiac arrest."
Contact for more information on launch