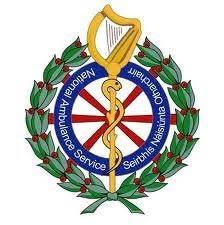 AED accessible 24/7 at
Seaview, Kells Beach, V23 RD29.
Kells PO, V23 K132.
Caitín Baiters, V23 KO23.
The Kells Cardiac First Response Group is a voluntary Unit of approximately 8 volunteers, who respond to 999/112 emergency Cardiac Phone calls.
We are activated once a Cardiac call is made to Ambulance control and cover an area of 5km from Mountain Stage to Foilmore.
We work alongside and under the control of the National Ambulance Service. We are not here to replace the Ambulance Service but to complement them by providing care and utilising those vital few minutes as every second counts, until The National Ambulance Service arrive on scene. It is Vital that resuscitation is started as soon as possible following a cardiac arrest.