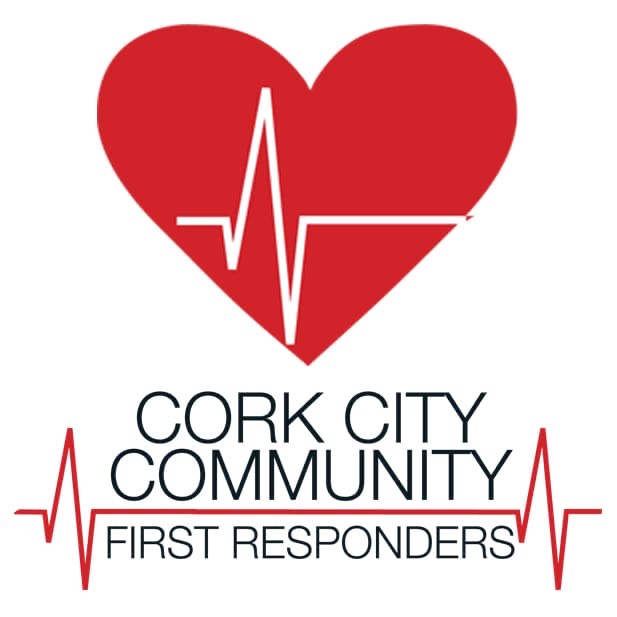 Cork City First Responders is a voluntary organization of approximately 40 volunteers, from all sectors of society, who respond to some  999/112 emergency callouts alongside the National Ambulance Service.
We are activated once the call is made to Ambulance control and cover an area of 6.5KM from the center of Cork City. Our Responders are activated by our dispatchers once a message is received on a control phone through the National Ambulance Service.
We work alongside and under the control of the National Ambulance Service. We are not here to replace the Ambulance Service but to complement them by providing care and utilizing those vital few minutes as every second counts, until The National Ambulance Service arrive on scene.
An out of Hospital Cardiac arrest has the worst possible outcome for survival, mainly because resuscitation is often delayed or not given. It is Vital that resuscitation is started as soon as possible following a cardiac arrest. Therefore it is vital to activate the chain of survival as early as possible
We train on a regular basis to ensure our responders are at the highest level when it comes to performing CPR.
If you would like to get involved reach out to our Scheme Co-Ordinator Barry o Donoghue on his details below.