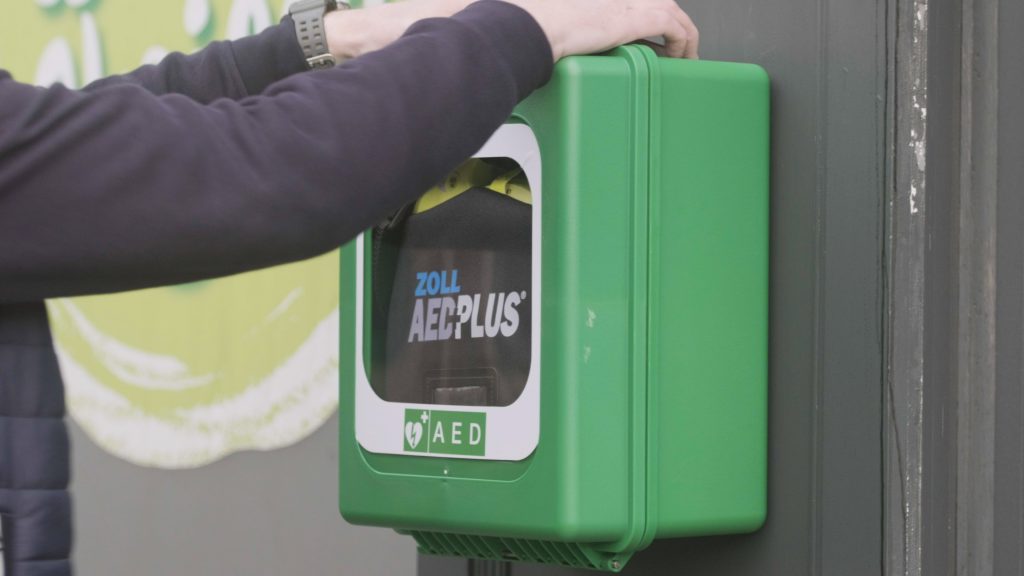 A Public Access Defibrillation Scheme (PADS) is any location that has an Automated External Defibrillator (AED) available for use by members of the public and/or staff in the event of a sudden Cardiac Arrest (SCA). These defibs are normally secured in outdoor heated boxes in public locations.
Around 5,000 people in Ireland suffer a sudden cardiac arrest every year. A patient's chance of surviving a cardiac arrest decreases by an estimated 10% with every passing minute without intervention. An AED can be the difference between life and death.
A PAD Scheme is a small committee of volunteers who fundraise and erect Public Access Defibs in their local community, register them with the National Ambulance Service and organise local training for the community at large.
This type of scheme does not involve as much training or governance as a CFR scheme and may be more suitable for smaller communities.
Thousands of AED's have been placed at locations across Ireland usually in areas with large populations and busy areas, but can also be found in small communities and village all across Ireland. It is advised that they are located in areas where the population mostly live so they are easily accessible in the event of an emergency.
Any community across Ireland can establish a PAD by simply erecting their AED and registering it with the National Ambulance Service – Community Engagement Unit. In the event of a cardiac arrest, the 999 caller will be advised of this AED during the call and any access details.
AED's are designed to be used by anyone whether they have received training or not. Nobody should be prevented from accessing an AED at any time. Training is not a requirement, however those who have received training should be more confident to deploy the unit.
NAS can provide familiarisation training through our network of community instructors or alternatively NAS can provide instructor courses for well-established PAD programmes and additional support in terms of training materials.
Can a person be sued for using an AED or what if I do something wrong? This is a common question. In the Ireland there have been no successful prosecutions of a person who has tried to help another person. An AED can only improve a situation when a sudden cardiac arrest has occurred and no one should be afraid of using one.
If you would like to establish a PAD programme in your local community, you can get in touch with us now for advise and support – cfr@hse.ie